...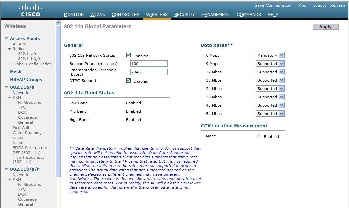 The only standard left to enable is the standard 802.11n. You can choose to enable it for either 2,4 GHz or 5 GHz. It has been suggested that 802.11n is enabled only on the 5 GHz band, in order to utilise the radio resources effectively, see the Campus Best Practice document on "WLAN network planning and setup" Chapter 6.3. http://www.terena.org/activities/campus-bp/pdf/gn3-na3-t4-wlan-network-planning.pdf. To enable 802.11n in the network select 802.11a/n | High throughput (802.11n)  and/or 802.11b/g/n | High throughput (802.11n) and configure the settings according to the figure below.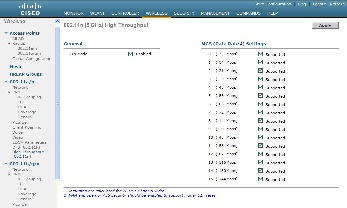 At this point you have enabled the radios, but you have not yet defined any network, so don't try to use the access points just yet.
Defining the RADIUS server
Define the RADIUS server to be used in the eduroam network by selecting SECURITY and then AAA | RADIUS | Authentication. Define the IP address, the shared secret and the other parameters according to figure. Please note that your first server will naturally have a server index of one.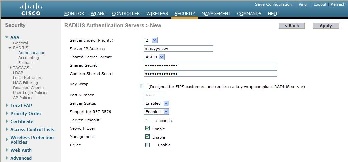 Image Added
<to be continued>