Skip to end of metadata
Go to start of metadata
CAUTION: Due to limited interest the event has been postponed to a later date! More information on the mailing list...

after summer

Poznan, Poland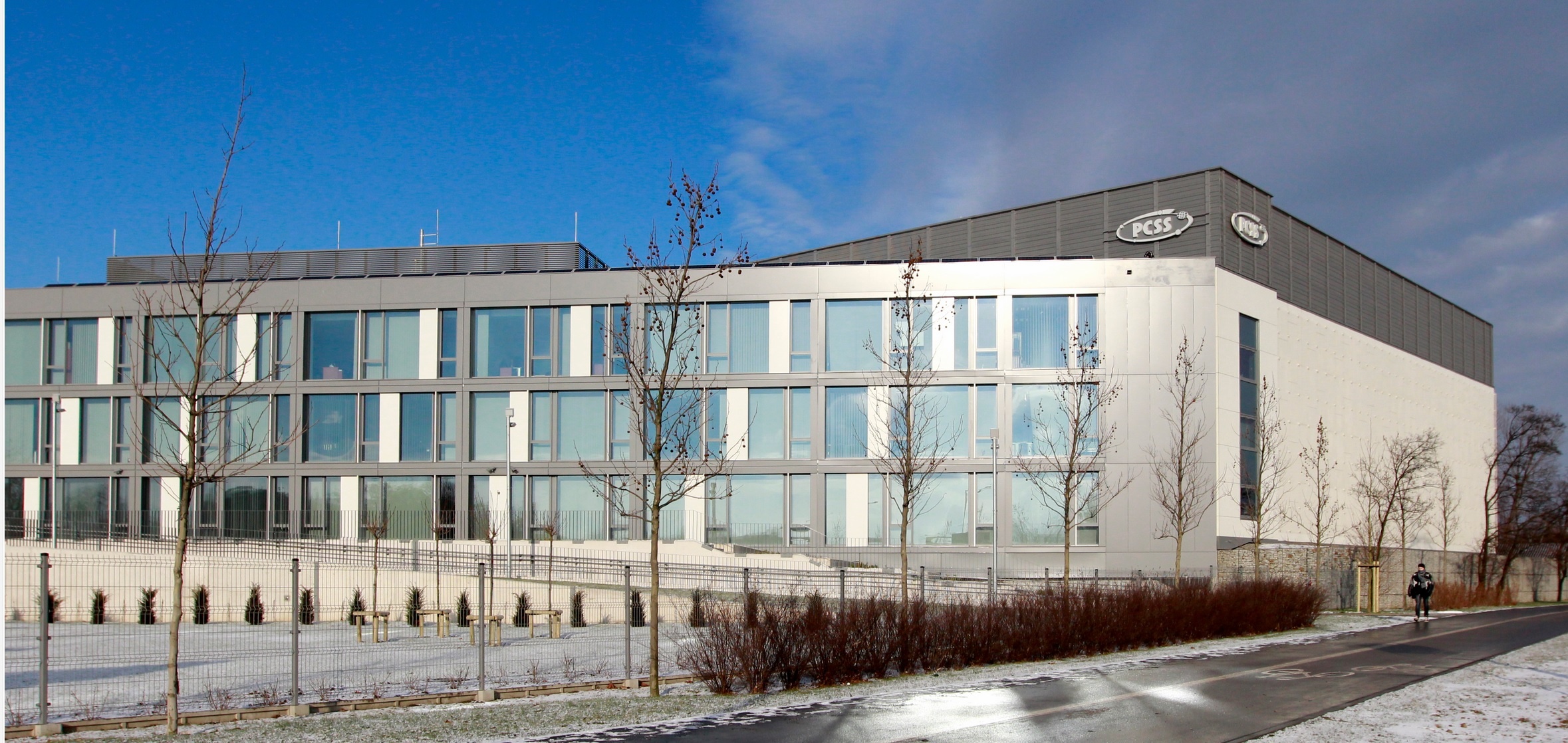 The GÉANT Task Force on storage (TF-Storage) coordinates the development of open and inter-operable data storage and management infrastructures and services among national research and education networks and academic and research institutions.
In Poznan, an OpenStack Swift hands-on tutorial will be organized for the benefit of the TF-Storage community. Everybody is encouraged to participate in the hands-on session regardless of your technical knowledge and experience with SWIFT. Staff will be there to assist you!
Venue
PSNC's new building
Poznan, Poland
Accommodation
We recommend you the following hotels:
PURO Hotel - http://en.purohotel.pl/poznan

price per night - 350 PLN / ~85 EUR 
hotel-venue:

15 mintues by public transport (one tram line ~4 stops) from PSNC
alternatively: 30 minutes from PSNC if you take a nice walk 

or 10 minutes by bike - there is a quite well working system of city bikes - you can take them for low cost or for free if for less than 30 minutes, automated rent stations are located very close to hotel and to PSNC.

surroundings:

 close to the old market square

Hotel Śródka -

 

http://www.hotelsrodka.pl

price per night - 240 PLN / ~55 EUR

hotel-venue:

walking distance from PSNC: 5-8 minutes (depending on how quick you are)

sourroundings: in the old district (being currently renovate and revived, c

lose to cathedral and Malta lake (where you can do some sports if interested)

IBIS Hotel Poznan

- 

http://www.ibis.com/gb/booking/hotels-list.shtml


price per night - 160 PLN / ~37 EUR single room, 180 PLN / 42 EUR double room

hotel-venue:

walking distance from PSNC: ~15-20 minutes (depending on how quick you are)

sourroundings: close to Warta river, also a good starting point for old market square and Malta lake
Travelling
It is best to travel to Poznan by plane. But you can also take train or the motorway.
Flights to POZnan airport
See Poznan airport (IATA code: POZ) details for more details:
Regular airlines flying to POznan:
Also low-cost airlines fly to Poznan:
Flight+train (Berlin or Warsaw)
If you have direct flights to Berlin or Warsaw, flight + trains is also an option.
It takes 3hr from both Berlin or Warsaw to get to Poznan. Train tickets can be purchased at:
Transfer from Berlin Tegel airport (TXL) to the Berlin Hbf station takes ~0.5h.
Transfer from Warsaw Okecie (WAW) airport is similar. For details please see airport travel information:
NOTE! While planning plane+train trip please do not confuse Okecie Airport located (IATA code: WAW) within Warsaw with Warsaw-Modlin Airport (IATA code: WMI) which is far away from Warsaw.
(Flight?) + CAR
You could reach Poznan taking 'A2' (E30) motorway from Berlin or Warsaw (its ~3hrs drive in both cases). Motorway is paid: ~10EUR if you go from Berlin and ~15EUR while coming from Warsaw. More details on: https://www.autostrada-a2.pl
Remote participation
Call-in details will be provided soon,
Quick links
No registration
Venue
DRAFT Agenda
TBC 2016
Arrival

Arrival and registration, welcome coffee

10.00-12.00

Introduction to OpenStack Swift, updates and roadmap

Joe Topjian, Cybera

 
 
12.00-13.00
Lunch
13.00-15.00

Tutorial and hands-on: Part I.

A brief introduction and overview of Swift
Deploying Swift in production
Difficulties running Swift in production
Learning to love Swift

For those who don't attend - separate room will be prepared

15.00-15.30
Coffee
15.30-18.30

Tutorial and hands-on: Part II.

Recovering from failure
Setting and Managing Quotas
Tracking Usage
Syncing Containers
Static Web
Handling Large Objects

For those who don't attend - separate room will be prepared
Social dinner at 8pm TBC...
TBC 2016
09:00-11.00

Object / cloud storage systems and their deployments:

Vendor's slot: TBC

EMC's software for cloud storage and orchestration: ECS, ScaleIO and ViPR (EMC's participation confirmed, speaker to be appointed)

...

NREN's slot: 

11.00-11.30
Coffee
11.30-13.00

Platforms for cloud storage:

Hardware platforms vendor slot:

Low-energy server platforms for Software Defined Storage (Dominik Dziarczykowski, Huawei Poland)

NRENs slot: test/benchmarking results, analyses:

 

13.00-14.00
Lunch
13.30-14.30

Beyond storage (IaaS/PaaS/SaaS, green computing etc.)

Green IaaS/HPC platform
Storage TCO and hardware "guide"
Contribution to SIG-CBP

15.30-16.00
Visit to PSNC data center - DLC cooled HPC and Green storage platforms