Date and venue
Friday starting at 08:30
DFN office
Alexanderplatz 1
D - 10178 Berlin
Registration
Please register here: https://eventr.geant.org/events/2983
Travel&Hotel&Meals
Dinner on Thursday 15th November (an evening before the event)
We hope you would like to join us at Brauhaus Lemke am Alex, on Thursday 15th November at 19:30. https://en.lemke.berlin/am_alex/
Please let Silvie Francisci (+44 7 402 452 918) know by 9th November if you like to come so that we secure the seat for you.
Agenda (preliminary)
If you would like contribute or have any questions for Steering Committee and Silvie Francisci (GÉANT), please contact sigcissadmin@lists.geant.org
08.30-09.00 (GMT+1)
Arrivals, greetings, coffee...
30 min
09.00-09.15

Introduction to SIG-CISS, agenda


SIG-CISS Steering Committee & Silvie Francisci, GÉANT

15 min
09.15-10.00

Update on Open Stack Operators (OSO) group

Simon Leinen, SWITCH

45 min
10:00-10:30

Bridging the gap between usb sticks, attachments and seamless collaboration

Christian Schmitz, Owncloud

30 min
10.30-11.00

GDPR and the challenges in the cloud


Magdalena Rzaca, GÉANT

30 min
11.00-12.00

Options for SIG-CISS in terms of EC support for CS3 and Sync&Share


Hendrik Ike, GÉANT


60 min
12:00-12:30

CS3 2019: Programme Development, SIG-CISS & Strategic Directions

Jakub T. Mościcki, CERN

30 min
12.30-13.15
Lunch
45 min
13.15-14.45

Update on new cloud activity in new GN project phase (GN4-3)


Andres Steijaert, SURFnet

90 min
14:45-15:00
Coffee break
15 min
15.00-15.30

Rally and Tempest. Experiences with automated testing against your OpenStack deployment.


Kalle Happonen, CSC

30 min
15.30-16:00

Evolution of federated storage: datalakes and beyond 

Xavier Espinal, CERN

30 min
16:00-16:30
What is the impact on the local market within the NRENs.
30 min

16:30-16.45

Coffee
15 min

16:45-17.00

17:00-18:00

Formal closure

Further discussion


15 min

60 min
Presentations
Please upload the presentations here: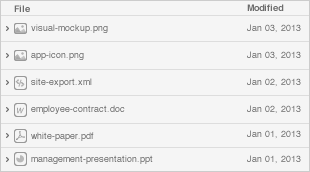 AV Info and Remote Participation
Please see the details for dialing in. Any questions, please let Silvie Francisci know.
You are invited to a DFNconf Meeting:            
-------------------------------------                                
Meeting Room Name:   Meeting                       
Meeting Room Number: 97957603
In order to join the meeting you can select one of the alternatives:
1. With your Browser under Windows, MacOS, Linux:
   https://conf.dfn.de/webapp/?conference=97957603
2. With a SIP/H.323 room system or SIP/H.323 software client:
   H.323: 004910097957603
   SIP:   97957603@conf.dfn.de
   3. With a telephone (audio only): 
   Call 0049 30 200 97957603
4. Via Skype/Skype for Business:
   97957603@vc.dfn.de
5. Using a mobile smart phone.
   You have to install the Pexip App beforehand:
     Android: https://play.google.com/store/apps/details?id=com.pexip.infinityconnect
     iOS:     https://itunes.apple.com/us/app/pexip-infinity-connect/id1195088102
   Please Enter:
   97957603@conf.dfn.de
  Please wait for your host to join the meeting room.
See our Privacy Policy to learn about your personal data and all your
related rights and obligations: https://www.conf.dfn.de/datenschutz