Skip to end of metadata
Go to start of metadata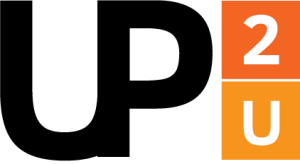 The Up2U Consultation meeting for uptake and future planning on 9 March 2021.
The Up2U platform is a learning platform offering a community-based architecture that allows to create a tailored online learning environment for education. The Up2U platform is currently funded by the GN4-3 project, but that funding is planned to finish at the end of April. We now need your input to help to determine the future offering. 
In this consultation, we will introduce potential solutions for the continued availability of the platform, get your view on the proposed models and what would fit your needs better. Possible future models are either the creation of national instances and/or a centralised service offering provided via GÉANT. 
Agenda
UP2U Current status

What we want to discover

Who is using it today 

Who might use it in the future

What a future offering could look like

National offering

Centralised offering - offerings, pricing, considerations
Mentimeter questions

Current situation

If you currently offer UP2U or OpenUp2U is it centrally or nationally deployed?

If you chose to offer a national deployment what were the reasons?

Provides more control over the exact nature of the offering

Concerns over data privacy and security

Easier maintenance and support

Regulatory considerations

Other

If you chose to offer the central deployment what were the reasons?

Lack of resources to easily deploy the offering

Minimisation of costs

Easier maintenance and support

Prefer a pan-European offering

Other

What percentage of your institutions currently make use of the offering?

<10%

10% - 25%

25% - 50%

50% - 75%

75% - 100%

Future situation

Would you consider offering the new version of Up2U?

Would you want a central or a national deployment?

What proportion of your institutions do you estimate would use it?

<10%

10% - 25%

25% - 50%

50% - 75%

75% - 100%

How would you expect to fund the offering?

Grant funding

Central government

GEANT project

Users would pay

Other

Would you be prepared to pay for a central offering?

What level of fee would be acceptable?

< .50 euros/user/annum

< 1 euro/user/annum

< 2 euros/user/annum

<5 euros/user/annum

< 10 euros/user/annum

What would be your preferred pricing model?

Annual flat rate subscription

Annual per-user fee

Flat rate fee + annual subscription

Other

When do you think any deployment of the offering could begin once available?

In the next six months

Between six months and one year

Between one year and two years

Between two years and three years

More than three years

Are there any other considerations that could affect your decision to deploy or how to deploy?

Conclusion and close of meeting