Skip to end of metadata
Go to start of metadata

Part of the team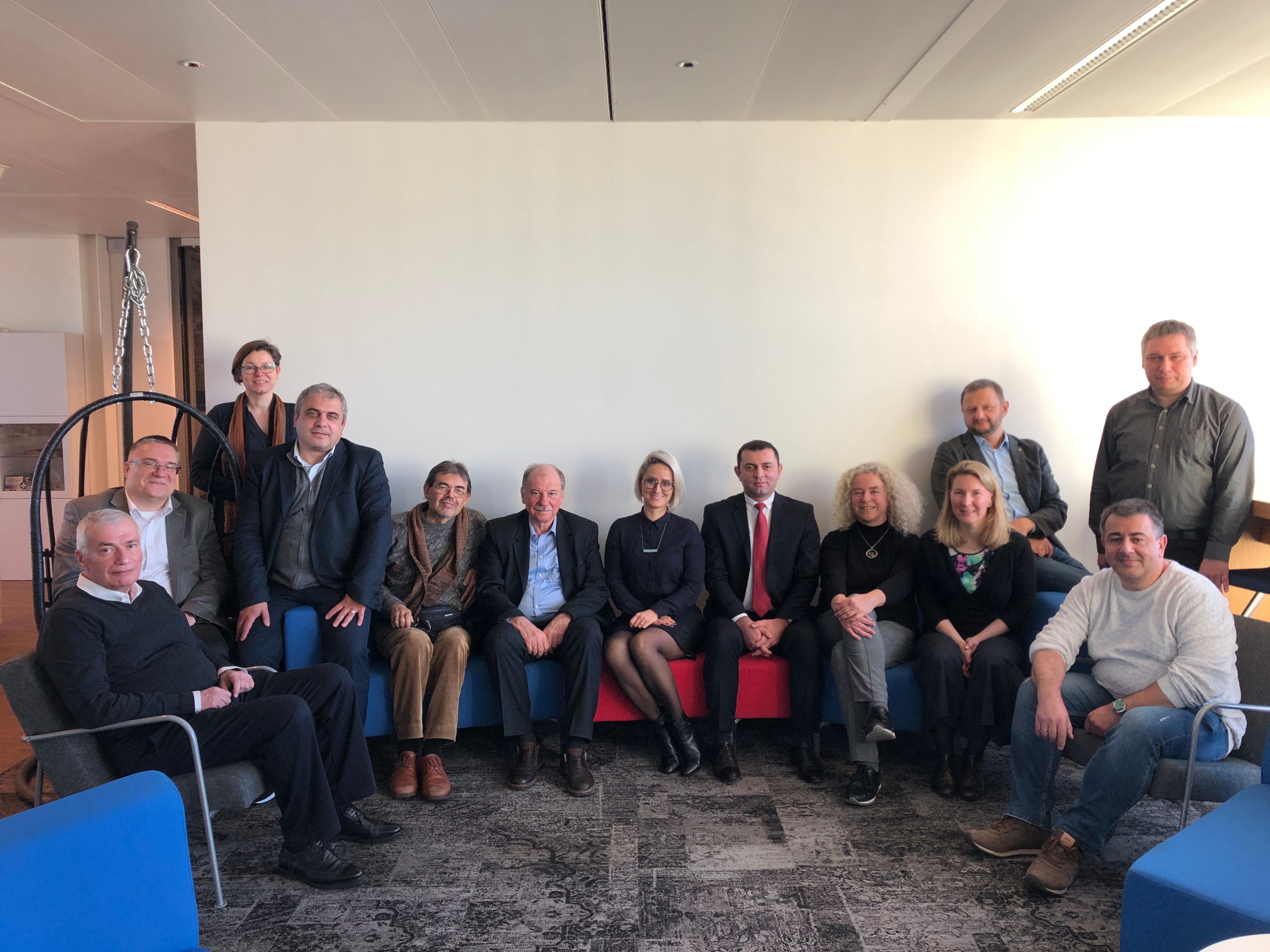 Participants of the latest EaPConnect SC-Meeting in Amsterdam, Nov'19
The team calendar
EDIT THE CALENDAR

Customize the different types of events you'd like to manage in this calendar.

#legIndex/#totalLegs

RESTRICT THE CALENDAR

Optionally, restrict who can view or add events to the team calendar.

#legIndex/#totalLegs

SHARE WITH YOUR TEAM

Grab the calendar's URL and email it to your team, or paste it on a page to embed the calendar.

#legIndex/#totalLegs

ADD AN EVENT

The calendar is ready to go! Click any day on the calendar to add an event or use the Add event button.

#legIndex/#totalLegs

SUBSCRIBE

Subscribe to calendars using your favorite calendar client.

#legIndex/#totalLegs
About us
Launched in July 2015, the Eastern Partnership Connect (EaPConnect) project aims to:
establish and operate a high-capacity broadband internet network for research and education (R&E) across six EaP partner countries in the EU's Eastern Neighbourhood: 

Armenia, Azerbaijan, Belarus, Georgia, Moldova and Ukraine

;
integrate the national research and education networks (NRENs) in the region into the pan-European GÉANT network; decrease the digital divide;
facilitate participation of local scientists, students and academics in global R&E collaborations;
deploy eduroam and stimulate integration towards GÉANT services.
By interconnecting the R&E communities across the region and with their European counterparts, EaPConnect will create a gateway for talented individuals in the EaP countries to be truly global players.
Blog stream
Blog stream
Create a blog post to share news and announcements with your team and company.
Recently updated
Show More