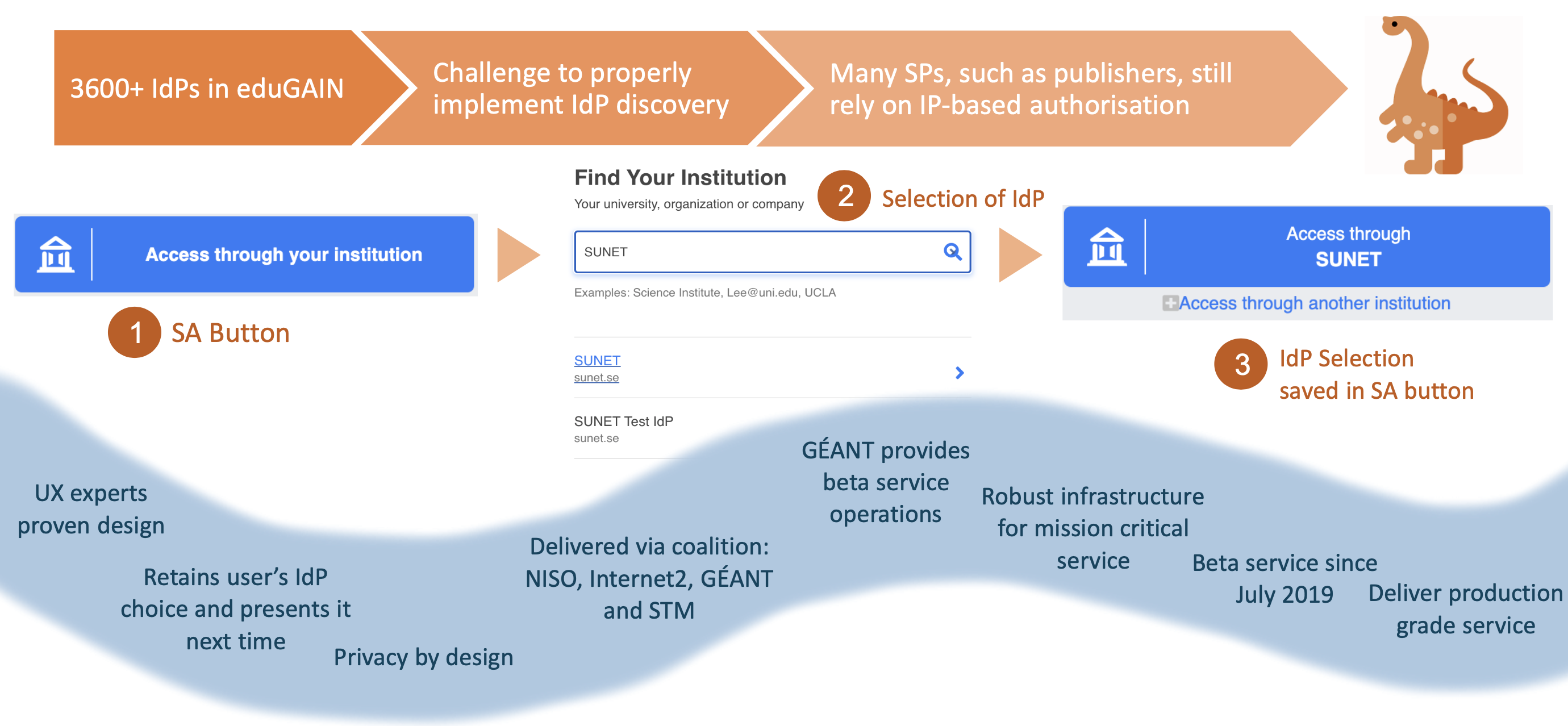 SeamlessAccess is service designed to help foster a more streamlined online access experience when using scholarly collaboration tools, information resources, and shared research infrastructure. The service promotes digital authentication leveraging an existing single sign-on infrastructure through one's home institution, while maintaining an environment that protects personal data and privacy. Seamless access bridge the user experience gap, improving the usability of existing federations and federated services.
This space contains service description and operational documentation for service team internal needs. 
For public information, please visit Seamless Access website.