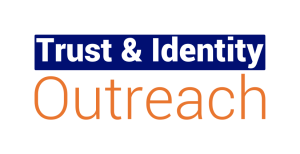 Goal
This task will engage with the research communities, identity federations and other relevant communities for WP5 (T&I) as a whole. The aim of this task is to provide a bidirectional channel with key stakeholders to understand their requirements and use them to drive the evolution of the T&I services and validate new features.
This task will address the following work areas:
Engagement with key stakeholders, such as eScience and identity federations.
T&I business development coordination in collaboration with the other services in this WP and with the User Engagement WP (WP3).
Contributions to the wider efforts to improve interoperability of research and e-infrastructures (i.e. Federated Identity Management for Research Collaborations  (FIM4R), European Open Science Cloud  (EOSC), Research and Education FEDerations group (REFEDS), WISE).
Engagement with other different sectors (i.e eGov/eIDAS, industry) and with other e-infrastructures to promote federated access and discuss interoperability use-cases.
and this will be address by mens of:
Community requirements validation for the T&I services and products, particularly those resulting from the Incubator task.
eScience (and research) Global Engagement: liaison and contribution to external projects and initiatives such as EOSC-related projects, FIM4R, REFEDS and WISE, etc., and inform the overall project team abreast of relevant developments.
Facilitating of the AEGIS group. AEGIS  brings together global representatives from AAI operators in research and e-infrastructures to discuss adoptions of policy and technical best practices that facilitate interoperability across e-infrastructures.
Represent GÉANT T&I services (i.e. eduTEAMS and eduGAIN) in the AEGIS group. 
Coordination of and contribution to the maintenance of the AARC/AARC2 project relevant results in line with the process defined by the AARC2 project.
Subtasks