Skip to end of metadata
Go to start of metadata
These days Hewlett Packard only sells two internal print server cards for their printers, the HP Jetdirect 620n and the 635n.
Of these two, the Jetdirect 635n (also known as J7961G) allegedly has IPv6 support, and is therefore a suitable candidate to upgrade our Laserjet 4250. This is not a reasonably new printer, but the embedded J7949E doesn't do IPv6. Funnily enough the web interface of the J7949E explicitly lists IPv4 on the appropriate configuration pages - probably HP wanted to make very clear that it is IPv4, and not IPv6.
After receiving the unit box I was happy to see the IPv6 ready Gold logo on the box
. The card itself is not very spectacular, the only notable things are a SafeXcel 1141 crypto coprocessor, and a Broadcom BCM5788 Gbic.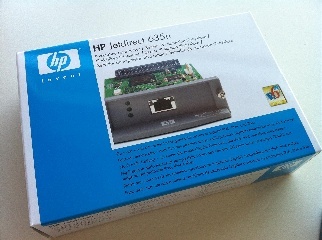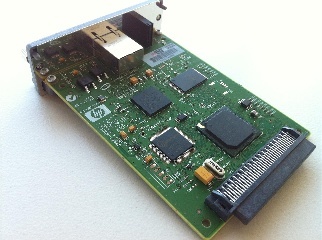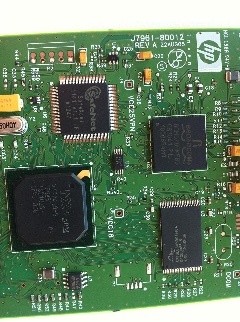 After adding the new card, the "Networking" tab has a fresh new look, and now all kinds of new stuff is configurable: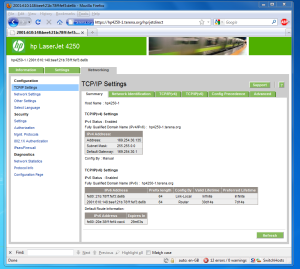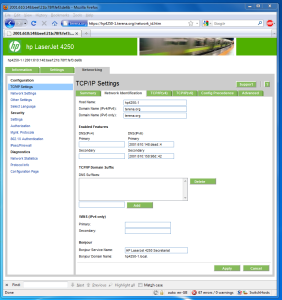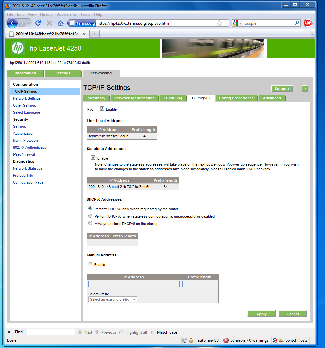 After enabling IPv6 I settled for an auto configured IPv6 address. This incorporated the MAC address but this did not seem an issue.
I tried to disable IPv4 but there was no way of doing that. I configured an IPv4 address in the 169.254/16 range to 'kill' IPv4.
After confirming it actually worked I also removed the A record from the DNS.
Most of the office computers did not even notice the change, however some computers would not print any more. The only resolution was to remove and add the printer again. I suspect some sort of caching issue.