Skip to end of metadata
Go to start of metadata
Madrid, Spain - 12-13 February 2018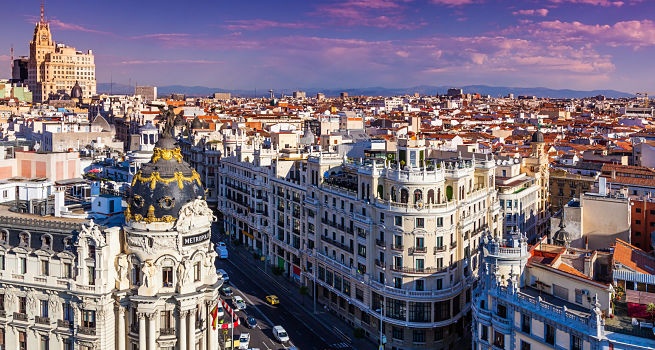 We look forward to welcoming you in Madrid!
In the agenda for the meeting in February:
GÉANT Security white paper

updates on regional collaboration and working groups

 
recent developments and activities (papers/presentations welcome please let us know if you would like to present)

preparation for the TNC18 sessions - SIG-ISM value proposition (brainstorm)
If you have questions regarding the meeting, please contact Sigita Jurkynaite (sigita.jurkynaite@geant.org).
Agenda 
You can find the draft agenda here.
If you would like to present on your recent activites or new developments, please get in touch (sigita.jurkynaite@geant.org)
Venue
The meeting will be held at the RedIRIS offices:
Edificio Bronce
Plaza Manuel Gómez Moreno, s/n - 2ª planta
28020. Madrid

Map location - http://www.rediris.es/rediris/localizacion/index.html.en
Transportation
RedIRIS offices are located in Edificio Bronce, which houses the public corporate entity, Red.es, the organisation that is in charge of the operational management of RedIRIS.
Edificio Bronce is located in Plaza Manuel Gómez Moreno. This square is very close to the Nuevos Ministerios metro station and the recommended route is via Calle Orense.
The Nuevos Ministerios metro station can be reached on lines 6, 8 (direct line from the airport) and 10 (see plan of the Madrid metro). The entrance to the square is a few metres from the metro exit in Calle Orense. Go up the street in the direction of Avenida del General Perón and turn at number 4 to go into the square.
You can also reach Nuevos Ministerios by bus on lines 5, 14, 27, 40, 126, 147, 149, 150 and Circular. More information.
From the airport:
The RedIRIS offices are approximately 15/20 km from the airport. The best way to get there is by metro. Metro Line 8 takes you directly to Nuevos Ministerios and the journey takes approximately 15 minutes.
You can also take a taxi. The trip from the airport takes approximately 25 minutes and costs around 30 euros.
Accommodation
There are many hotels in the area in different price ranges: https://drive.google.com/open?id=1xuTqR2J8hSEH7V-JN6vILe9zItN8WpF6&usp=sharing
Recommended hotel:
Holiday Inn Madrid Bernabeu
Plaza Carlos Trias Bertran 4
Tetuan, 28020
Madrid 
Remote participation
It will be possible to connect remotely to the workshop. 
Registration
Registration is closed. You can find the list of attendees here.