Skip to end of metadata
Go to start of metadata
Wednesday 15th & Thursday 16th January 2020, Geneva, Switzerland

SIG-NGN is the Special Interest Group on Next Generation Networks.
This meeting is the fourth meeting of the SIG and hosted by CERN in Geneva.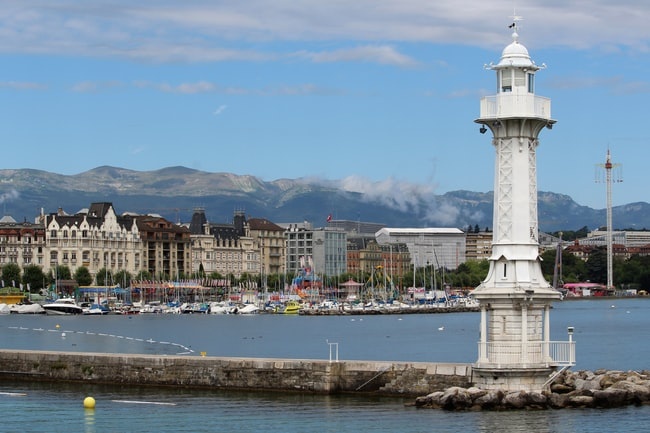 Photo by Daniela Turcanu on Unsplash
Theme
"Next Generation Networking for Science"

Advanced networking for instruments

Big Science, big networks

Data Tranport Services

Special needs supporting time & frequency
Remote Participation
Meeting ID: 338 012 664
Join Zoom Meeting: https://geant.zoom.us/j/338012664
Find your local number: https://zoom.us/u/acBzohYbIm
Join by SIP 338012664@109.105.112.236 or 338012664@109.105.112.235
Join by H.323 109.105.112.236 or 109.105.112.235
Directions
Address: CERN, Route de Meyrin 385, 1217 Meyrin, Switzerland
CERN visitor pass: fill this form to request the CERN visitor pass
The meeting will be in CERN's Computer Centre on the CERN Meyrin site: 513/1-024 (on Google Maps) 
Directions to CERN are available. Please go to the reception of CERN (building 33) first when you arrive to get your visitor's pass.
Geneva public transport:
http://www.tpg.ch/en/web/site-international
Lines passing by CERN: Tram 18. Stop name: CERN.
Hotels
Hotels close to CERN include:
Quick Links
Checkout the discussion on NREN.slack.com (sign up here)
Subscribe to the NGN mailing list or View the Archive
Contact the NGN Steering Committee
Registration
Agenda (all times are in CET)
Monday, 13th January 2020
| Time | What's happening |
| --- | --- |
| 13:00-17:30 | |
Tuesday, 14th January 2020
| Time | What's happening |
| --- | --- |
| 09:00-17:30 | |
Wednesday, 15th January 2020 - SIG-NGN

| Time | What's happening |
| --- | --- |
| 10:30-11:00 |  Introduction and welcome - Rob Evans, Jisc, Rudolf Vohnout, CESNET, Edoardo Martelli, CERN, Lars Fischer, NORDUnet, Jac Kloots, SURFnet |
| 11:00-11:30 | Proposed: Science Drivers for Research Networking - Edoardo, CERN (potentially) |
| 11:30-12:00 | Proposed: Filter bipass for time/frequency distribution - Jac/Rob, SURFnet (potentially). |
| 12:00-12:30 | Proposed: The next Data Acquisition Network for LHCb |
| 12:30-14:00 | Lunch |
| 14:00-14:30 | Proposed: SCION routing protocol |
| 14:30-15:00 | |
| 15:00-15:30 | |
| 15:30-16:00 | Tea and coffee |
| 16:00-16:30 | |
| 16:30-17:00 | |
| 17:00-17:30 | |
| 17:30 | End of Day 1 |
Thursday, 16th January 2020 - SIG-NGN + HEPiX IPv6 WG

| Time | What's happening |
| --- | --- |
| 09:00-09:30 | |
| 09:30-10:00 | |
| 10:00-10:30 | |
| 10:30-11:00 |  Tea and coffee |
| 11:00-11:30 | |
| 11:30-12:00 | |
| 12:00-12:30 | |
| 12:30-13:00 | Wrap up, Feedback, Summary and Next Steps - Rob Evans, Jisc, Rudolf Vohnout, CESNET, Edoardo Martelli, CERN, Lars Fischer, NORDUnet, Jac Kloots, SURFnet |
| 13:00-14:00 | Lunch |
| 14:00-17:30 | HEPiX IPv6 Working Group (meeting agenda and registration) |
Friday, 17th January 2020
| Time | What's happening |
| --- | --- |
| 09:00-12:30 | |