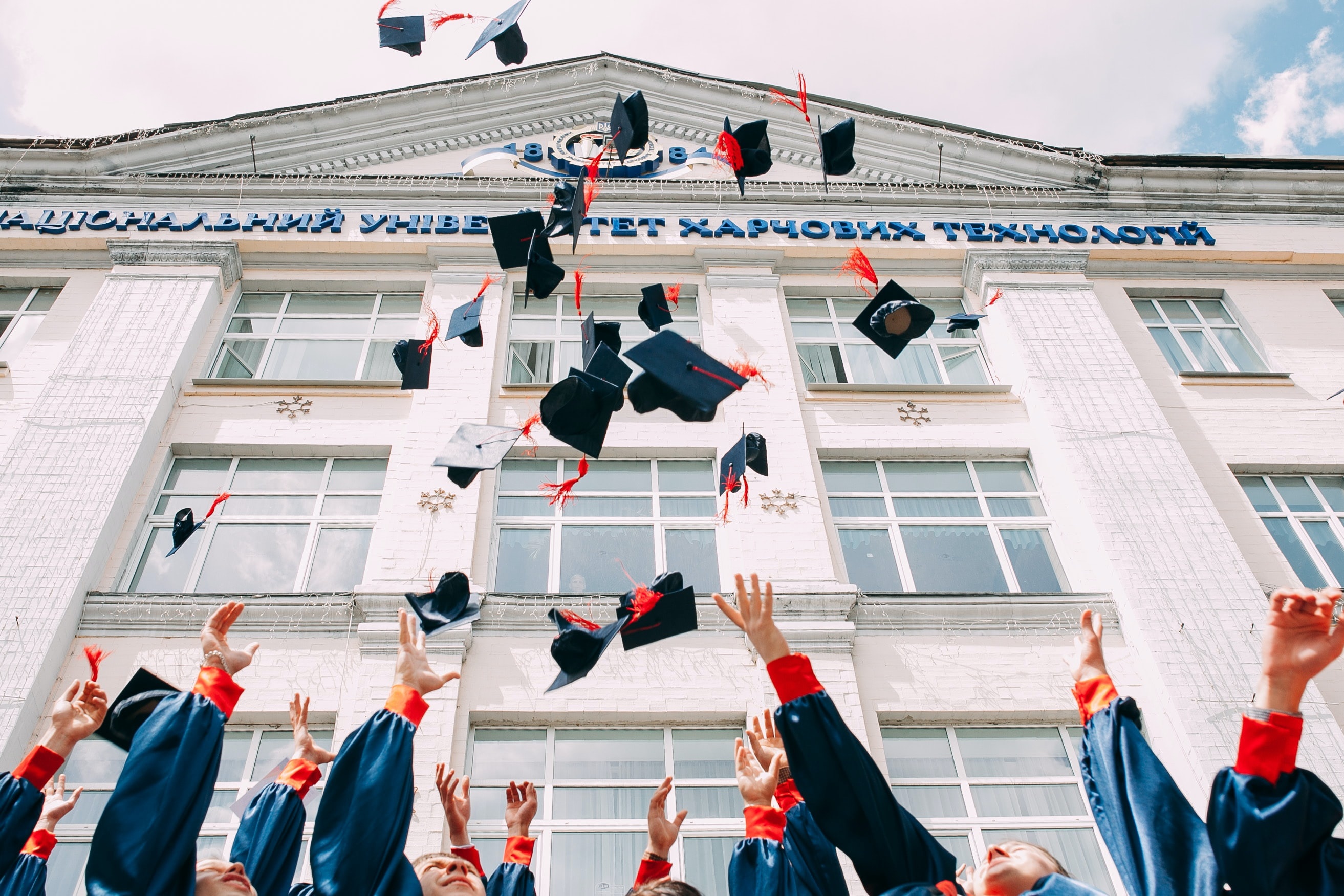 Focus: Presentation skills,  public speaking skills
The Future Talent Programme's Lightning Talk Challenge (FTP22) offers students and young professionals an opportunity to present their project or idea to an international audience at GÉANT's annual TNC conference.  Nominated by GÉANT project partners, participants are given training to help them master presentation skills and prepare for an impactful presentation.
FTP22 challenges participants to present their research or idea as a 5-minute "Lightning Talk" at the TNC Conference which will be held from 13 - 17 June 2022 in Trieste, Italy. Participants whose proposals are selected by the TNC Programme Committee ('finalists') will be invited to participate in the TNC conference and their travel fees paid*.  
* Participation in the TNC Lightning Talk Programme will be in accordance with TNC's rules and formats. These will be affected by the special circumstances the world lives in today. Please read the official statement at the TNC22 website.
What's included
Students and young professionals will learn how to pitch their proposal and deliver a powerful presentation. The virtual workshops offer a safe environment where participants can learn and practise together, and is often a good place to build a network of peers. In addition, all participants are invited to showcase the end result of their learning in a self-recorded video which may be published through GÉANT media channels. 
Practical and interactive workshops under the guidance of a professional public speaking coach for all participants

Video presentation support

1:1 coaching for 'finalists'

*Travel fees + full conference pass for finalists (see the above statement*)

The hosting NREN is asked to pre-pay the flights for the students and claim the cost back from GN4-4-WP5-T1 through its regular monthly cost claims.
Requirements 
This challenge is open to i) students who are registered on any IT & networking-related course at a university or learning provider and ii) young professionals working in IT & networking-related areas.

All participants must be nominated by a GÉANT member NREN. If in doubt, applicants should select the NREN in the country where they study or work from this list of GEANT members.

The lightning talk idea must be associated with computer networking or other technology-related areas. 

Lightning talk proposals must include: title, participant name, educational institution, short biography, five keywords, and short introduction of the idea (max. 500 words). Abstract must be marked [Topic title + FTP]

Participants commit themselves to attend the full training programme (3 virtual workshops in April-May)  

Finalists commit to present their proposal at TNC 2022 if selected

Excellent command of the English language, both spoken and written
What is required of the NREN  
If you are a NREN, this programme gives you great exposure in the R&E community and may help to strengthen relations with your institutional partners and users. To participate the NREN must:
Be a member of the GÉANT GN4-3 Project

Be willing to recruit, select and administer the registration of up to 3 candidates 

Offer students a local contact (mentor) to support, encourage or promote participants locally.
What is the role of GLAD
GLAD is committed to:
Providing training workshops designed to improve participants' public speaking skills.

Liaising with NRENs and their candidate(s).

Paying successful participants' travel and conference fees for attendance at the TNC conference.
How to Apply (NRENs)
Step 1 Register your candidate online with a brief description of the candidate's topic.
Step 2 All accepted candidates will become participants of the Future Talent Programme and will receive the training. Your participant takes part in the virtual training workshops in April and May. Dates and Programme will be confirmed.  
Step 3 Participants submit their Lightning Talk proposal to TNC Programme Committee by 14 March 2022, midnight CET. 
Step 4 Participants will be notified by the TNC Programme Committee  of the acceptance or rejection of the proposal 
Step 5 Selected participants ('finalists') take further training and take part at TNC22
https://events.geant.org/event/512/
Registration deadline
11 March 2022 12:00 PM CET
registration is closed
Schedule   
11 March 2022 12:00PM CET
Deadline for NRENs to register candidates for the programme 
https://events.geant.org/event/512/ 
14 March 2022   
Submission deadline for candidates to send Lightning Talk proposal to TNC22
https://tnc22.geant.org/submission-guidelines/

April 2022 
Acceptance/rejection Lightning Talk proposals by TNC22 Programme Committee
April  - May 2022   
Public speaking workshops  
13 - 17 June 2022  
TNC22, Trieste, Italy

---
FAQ (NRENs)
Who can participate in this programme?
Any early career candidate nominated by a GÉANT Project NREN partner studying at a university or college in a GÉANT partner country, or working at a GÉANT NREN.
How many candidates can you nominate for the programme?
Depending on the number of  candidates in the programme, a maximum of 3 candidates per NREN.
---
What kind of candidates should NRENs look for?
Ideal candidates: (under) graduate, master and PhD students (possibly interns at the NREN), who want to commit time and energy to learn and develop beyond the basic university programme.
---
What kind of topic can be submitted for a lightning talk
The subject matter of each presentation could be any idea, project or research or innovation the candidates have been working on which addresses a technical, economic, legal, security or environmental aspect in any IT and networks field. (see former topics below)
---
How does selection and recruitment take place? done
We expect NRENs to select and nominate a maximum of 3 candidates. All nominated candidates who comply with the programme requirements (see Requirements) will be admitted to the Future Talent Programme. The acceptance of the participant's proposal for the Lightning Talk programme at TNC will be the exclusive decision of the TNC Programme Committee without any interference of the Future Talent Programme. The Future Talent candidate competes with all the other proposals submitted for the conference. Winning proposals are selected based on originality and clarity. 
---
What do you need to send to Future Talent Programme to nominate a candidate?
A complete application includes the online registration at https://events.geant.org/event/512/ including the mentor's contact details, the candidate's contact details,  university and a short description of the topic the candidate wants to submit as a Lightning Talk. The application must be submitted by 14 March 2022
---
What will be your role as a host and mentor?
Your role as a mentor is to engage with your candidate on a regular basis during the programme, provide encouragement and advice throughout the programme and attend related events. If your candidate is selected to present at TNC, we encourage you to support him or her during the conference. All candidates' costs are funded by the programme and can be reclaimed from GN4.3-WP1-T5 following the normal GÉANT project claimant rules and procedures.
---
What is the duration of the programme?
The programme runs from March to June, and includes 3 workshops for all participants. Depending on the number of participants the workshops will be organised in groups of max 5 and will run in March and April. TNC 'finalists' can expect further coaching from a professional trainer coach prior to the conference. The TNC conference will take place from 21-25 June online.
---
Have a different question? 
Email: glad@geant.org  
---
FTP22 Lightning Talks
Artificial Intelligence for the early diagnosis of cardiac comorbidities associated to COVID-19 - Chiara Leonie (GARR)  
COVID-19 is an infectious disease, caused by SARS-CoV-2, that mainly affects the respiratory system. Unfortunately, it can also have serious impact on cardiovascular system, triggering the occurrence of cardiac diseases that must be timely identified. Thus, this project aims to contribute to the diagnosis of cardiac comorbidities associated to COVID-19, with the development of an artificial intelligence (AI)-based tool.
https://youtu.be/Czxr-sV5oQY?list=PLELuOn8jN3IK6iudJj0XuImkufrjHnaLw
Embedding a culture of internationalisation into the curriculum through "Internationalisation at Home"- Preparation for the changing context of Higher Education in Ireland - Nidhi Piplani Kapur, Waterford Institute of Technology, HEANET
My proposed research seeks to address the 'gap' in the Irish National Strategy for Internationalisation, by delving deep in how 'Internationalisation of Curriculum (IoC)' can provide internationalisation experiences to the 98% of students in Ireland who currently do not travel abroad. My research will investigate ways to provide an international experience 'at home' to all students, mainly using technology-based interventions. It will seek to inform a strategy that will drive the development and embedding of a culture of 'Internationalisation at Home (IaH)' in the curriculum. This will bridge skill deficits in Irish graduates and build multicultural competencies required by industry.
Why we need a collaborative DDoS protection architecture in Europe - Marion Dübendorfer (SWITCH)
Fake News Detection Models — Introducing GAN Generated Synthetic Samples to Improve Performance - Bruno Gonçalves Vaz (Universidade do Porto) FCT/FCCN
AI for Heritage ─ SOS digital collections: classifying and characterizing - Ana Carneiro (School of Arts | Universidade Católica Portuguesa - Porto) FCT/FCCN
Traffic analysis of communication and collaboration apps bloomed with Covid-19 via advanced Deep Learning approaches -  Idio Guarino (University of Naples Federico II) GARR
Roman Emperors and Facial Recognition - Karel van Klink (GÉANT)
Self-Sovereign Identity (SSI) for Future-Proof Digital Wallets - Frederic Gerber (SWITCH)
Multi-factor authentication support between eduGAIN federations - Hilco de Lathouder (SURF)
Guessing PINs, One Partial PIN at a Time - Ashley Sheil (Maynooth University)HEANET
Challenges in processing and knowledge discovery in specifications of scientific resources - Witold Taisner (Poznan Supercomputing and Networking Center)PSNC
Archived FTP Lightning Talks
---