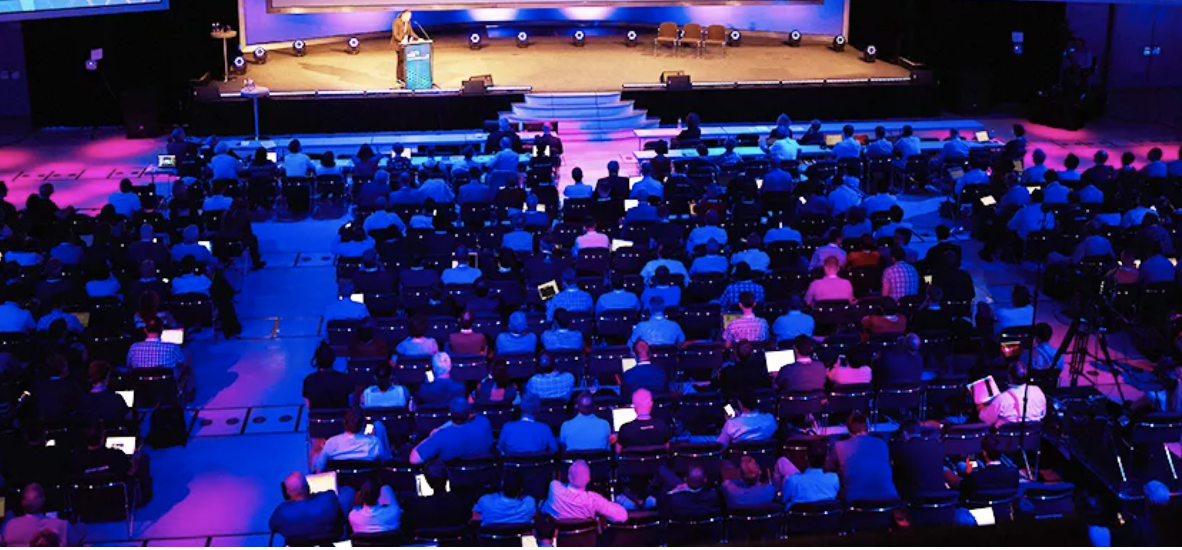 Focus: Presentation skills,  public speaking skills
The Future Talent Programme's Lightning Talk Challenge (FTP23) offers students and young professionals an opportunity to present their project or idea to an international audience at GÉANT's annual TNC conference.  Nominated by GÉANT project partners, participants are given training to help them master presentation skills and prepare for an impactful presentation.
FTP23 challenges participants to present their research or idea as a 5-minute "Lightning Talk" at the TNC Conference which will be held from 5-9 June 2023 in Tirana, Albania. Participants whose proposals are selected by the TNC Programme Committee ('finalists') will be invited to participate in the TNC conference and their travel fees paid*.  
* Participation in the TNC Lightning Talk Programme will be in accordance with TNC's rules and formats. 
What's included
Students and young professionals will learn how to pitch their proposal and deliver a powerful presentation. The virtual workshops offer a safe environment where participants can learn and practise together, and is often a good place to build a network of peers. In addition, all participants are invited to showcase the end result of their learning in a self-recorded video which may be published through GÉANT media channels. 
Practical and interactive workshops under the guidance of a professional public speaking coach for all participants

Video presentation support

1:1 coaching for 'finalists'

*Travel fees + full conference pass for finalists (see the above statement*)

The hosting NREN is asked to pre-pay the flights for the students and claim the cost back from GN4-4-WP5-T1 through its regular monthly cost claims.
Requirements 
This challenge is open to i) students who are registered on any IT & networking-related course at a university or learning provider and ii) young professionals working in IT & networking-related areas.

All participants must be nominated by a GÉANT member NREN. If in doubt, applicants should select the NREN in the country where they study or work from this list of GEANT members.

The lightning talk idea must be associated with computer networking or other technology-related areas. 

Lightning talk proposals must include: title, participant name, educational institution, short biography, five keywords, and short introduction of the idea (max. 500 words). Abstract must be marked [Topic title + FTP]

Participants commit themselves to attend the full training programme (3 virtual workshops in April-May)  

Finalists commit to present their proposal at TNC 2023 if selected

Excellent command of the English language, both spoken and written
What is required of the NREN  
If you are a NREN, this programme gives you great exposure in the R&E community and may help to strengthen relations with your institutional partners and users. To participate the NREN must:
Be a member of the GÉANT GN5 Project

Be willing to recruit, select and administer the registration of up to 3 candidates 

Offer students a local contact (mentor) to support, encourage or promote participants locally.
What is the role of GLAD
GLAD is committed to:
Providing training workshops designed to improve participants' public speaking skills.

Liaising with NRENs and their candidate(s).

Paying successful participants' travel and conference fees for attendance at the TNC conference.
How to Apply (NRENs)
Step 1 Register your candidate online with a brief description of the candidate's topic.
Step 2 All accepted candidates will become participants of the Future Talent Programme and will receive the training. Your participant takes part in the virtual training workshops in April and May. Dates and Programme will be confirmed.  
Step 3 Participants submit their Lightning Talk proposal to TNC Programme Committee by 10 March 2023, midnight CET. 
Step 4 Participants will be notified by the TNC Programme Committee  of the acceptance or rejection of the proposal 
Step 5 Selected participants ('finalists') take further training and take part at TNC22
Media & Downloads
FTP News and articles:
Registration deadline
28 February 2023 12:00 PM CET
---
---
FTP23 Lightning Talks